Your Call To Greatness
Harness The Power Of Your Inner Wisdom
Saturday 28th & Sunday 29th January 2017
9.30am to 8.00pm
Greenwich, London
Imagine if you had instant access to your intuitive wisdom and you could use it at will to resolve any problem or make any decision.
P
In just two days you will learn how to harness the power of your intuitive wisdom, and throughout the workshop, use it to resolve a serious problem or make a major decision.
P
I'll be teaching you one of the most powerful exercises from my 8-month training; The Transformation, which will empower you to directly access your intuitive wisdom to:
P
Reveal the core beliefs and unconscious behaviours that were the original cause of your problem or dilemma, so that it never happens again.
Obtain a clear vision of the end result you would love to create.
Receive the obvious action to take that will not only resolve your problem or dilemma, but also enable you to create the end result you envisioned effortlessly and magically.
P
You'll also be equipped with the ability to access your intuition in any circumstance to resolve any problem and make any major decision in the future.
P
When you attend, not only will you resolve your problem and get clarity on your decision, you'll also experience lots of love and magic and create wonderful connections with others.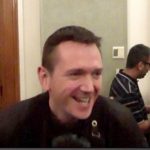 Your Call To Greatness was fantastic. I learnt a lot about myself and where I want to be. I enjoyed the self discovery and learning how to distinguish my intuition from my feelings. I loved being able to tap into my intuition where before I couldn't. Rudi Cirigliano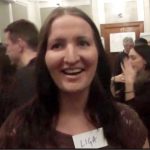 Your Call To Greatness showed me that I can get where I want to be sooner than I thought. I now understand what the principles are and how to create. I know that magic works, that's the best part. Liga Dzene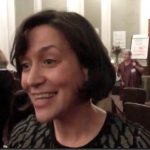 I was super skeptical about it initially as I've done a lot of personal development work, but what I really loved is that Your Call To Greatness starts where a lot of other programs finish off, in that it tells you exactly how to focus on what you love, and that is priceless! It was delivered incredibly well, it was so much fun. I'm going to do it again and again. Stephanie Burton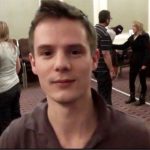 I love the space Darren creates at Your Call To Greatness, it was so magical to create such a deep soul connection with people after just 2 days. I have never experienced such a deep level of connection in any other workshop I have ever done. It's something that's at a completely higher level than what's currently offered. I loved seeing everyones Greatness this weekend and appreciating what everyone has to offer and how much love everyone has within them. Edward Pike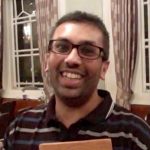 What I loved about Your Call To Greatness is the whole heart thing, to be able to tune into my heart and know what it wants. I love how being in this space brings me back to innocence and being in the mystery of life, this is such a big thing for me. This has been a spring board to bigger things, thank you Darren. Jiten Patel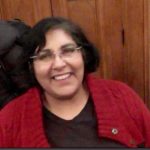 I love the atmosphere Darren creates at Your Call To Greatness and the community that gets created as a part of it, as well as the scope it gives me to go away and apply the premises, it's very self generative. I really loved sharing it with my husband and watching him blossom because he feels so loved in this community. Neelam Bakshi

I loved Your Call To Greatness, I got so much out of it. Darren is a wonderful facilitator, he creates so much transformation in people within just two days. I loved being able to put the premises into practice. I noticed how wrong my perception is when I go into reaction, but also how easily I can refocus on what I love and get clarity about my life, rather than worrying about everything else that's going on in the world. I find that very powerful. Ross Lanham

Tuition Normally: £295.00
SPECIAL OFFER
Only £195.00
Deposit: £100.00
Offer Ends: Friday 6th January 2017